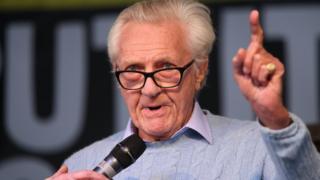 Conservative peer Michael Heseltine has had the party whip withdrawn after saying he would vote for the Lib Dems.
The ex-deputy prime minister has said he would not back the Tories in this week's European Parliament elections because of its pro-Brexit stance.
A Tory Party spokesperson said Lord Heseltine's views on Europe were "longstanding and sincerely held".
But he added that endorsing another party was "not compatible with taking the Tory whip".